Okay so i promised i'd update sooner but as i have said before life is pretty hectict with work and rugby training and the move coming up, right enough excuses, on with the show!
After the last update i mentioned the comment box and the winner of the win a date with Andy prize is Mark!! a crazy redneck we have planned an extra special trip to the cinema in August when he's over from Canada next, stay posted for updates!
on with the films then
Film 51 Textuality,
This is a classic tale of player meets player and fall in love, its given a completely modern revamp where there flirting and just general lives evolve around there blackberries, (if only they had an iphone!) I kinda like the idea of this film and thought it had a lot of potential, but the substandard plot and the fact that you dont really feel for the main characters leaves the film feeling like its missing something, In this mans humble opinion and my judgement may have been clouded by the company that i watched the film with, but it wasnt terrible and passed the time fairly well. its not great dont get me wrong but if its on it may be worth a watch.
2.5 stars
Film 52 She's outta my league,
Beauty and the geek romcom, so a less than average guy meets the perfect woman but his lack of confidence and influence of his friends and family soon begin to pick away at the relationship. This film was pretty funny and a wee bit emotional. This film basically tells americans that beauty is from within because they need reminding of these things. Again pretty solid effort not quite superbad or knocked up but one to look out for!
3 stars
Film 53 17 Again,
Okay so we now the formula Matthew Perry plays a forty something who's life hasnt quite turned out as its expected, when he gets transformed into a 17 year old (played by Zac Efron) now he has to relive high school and help his kids at this difficult time. As much as it pains me to admit i actually quite enjoyed this film zac effron won me over the film is fun and entertaining for the entire family. its never gunna win an oscar but its thats kinda the point.
3.5 stars
Film 54 Frankie and Johnny,
Johnny has just been released from jail and gets a job as a cook in a cafe, where he meets Frankie a waitress who is bit of a loner stuck in a massive rut. Johnny falls in love with Frankie but can he win her heart? First up this film has Al Pacino as the lead! in a romantic drama!!! I really enjoyed this film its acting is flawless and its a really moving story of boy meets girl. maybe there is someone for everyone.
4 stars
Film 55 Weather girl,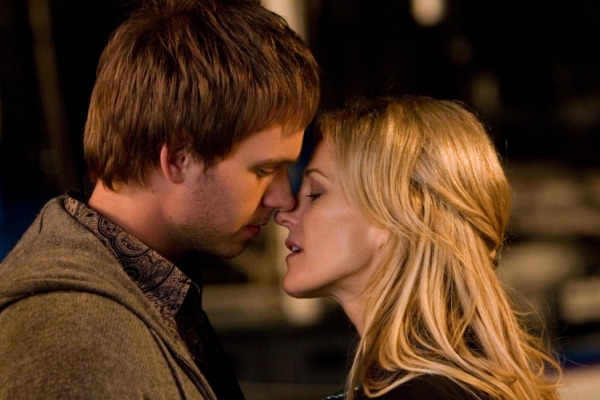 A seattle weather girl finds out her boyfriend the shows morning anchor has been having an affair after an on air breakdownshe has to move in with her little brother and re-build her life. This film was pretty average had some good moments but nothing really stood out for me. The film sticks to the standard formula and is fairly predictable, has its moments.
3 stars
right so thats another five films down,
Time to start getting ready for work as ever if you enjoy what you read let me know spread the love!
Love and Peace xx